If you have opened those
20 font files windows
, there's another simpler way to close the same font files windows. Because there were more than 800 files, we need to find a simpler way to do.
Press "Ctrl+Alt+Delete", the Window Task Manager will be opened. Then click one of the font names on the Window Task Manager, keep the "Shift" key, and press the "↓"(down) or up orientation key on the keyboard. Press "Delete" or click "End Task". Like this below: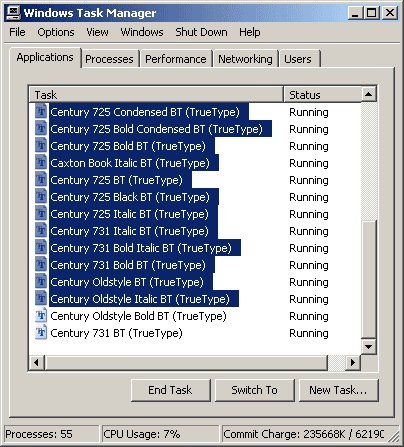 The same windows will be closed at once.